Beauty in the Unexpected
Apr 05, 2013 08:11AM, Published by Abbey Lewis, Categories: Life+Leisure, Home+Garden, Community
---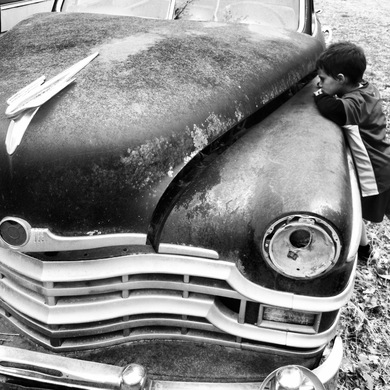 ---
---
On a impromptu walk last week my youngest and I stumbled upon some forgotten sites that held our attention for longer than expected! I was honestly just trying to pass the time and keep one active and easily bored little man entertained while his brother finished his art class, but we ended up having an awesome time together!! Isn't it funny how that happens? In the midst of a 'boring' time (according to our youngest) we stumbled upon an adventure of 'cool' proportions (again, according to a 5 year old)!! Life is like that, when given the chance. Look around when you are stressed and you might just forget all about what is stressing you out. Pause for a moment when you are rushing around and you might just see that you have more time than you thought. Unexpected beauty and blessing are there if you take the time to see them.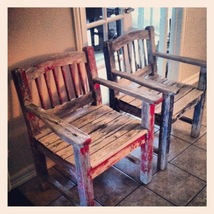 Just the other day I was rushing from one school to another trying to make sure I arrived on time to set up and teach some precious littles. I decided to run one quick errand, yet again trying to squeeze in more to my day than I can manage. But along the way I drove past some discarded chairs. Probably dropped to the curb because they were worn and tattered. I couldn't help myself, I had to turn around and pick them up. The frames were sturdy and the design unique.... they were beautiful even through the pealing paint. I choose to see the beauty and push past the imperfections in life. I chose to remember that there is always good to be given and received. Yeah, I know that I just used old chairs and a rusty car to depict beauty and explain my hopes of positivity... but that's how I roll! Find beauty when you can and give it back at all times!!!!
Check out more on my personal blog: A Moments Peace
Always - Abbey
P.S.  Check out cool old cars and vintage finds in downtown Mansfield at:
Harley Joe's Classic Auto Restoration, 108 Smith Street
---
---
---
---
You might also like
Does a simple and fun activity, one that will get the kids out of the house, appeal to you?
---