Fall is in the Air In This Issue - September/October 2012
Sep 03, 2012 02:54PM ● By Brian O
Magazine Mansfield's September 2012 Cover
Now that the summer heat is breaking it's a fun time to be a North Texan. Outdoor events, parties and festivals are gearing up and starting to happen. There are literally fun events all over the place.
One of the things that I learned while working on this issue is that local businesses and area growth are safe in the helpful hands of Mansfield Chamber of Commerce - Mansfield, TX President Amanda Miller. She's less than a year on the job but already actively supporting community leaders any way she can. I had a chance to visit with her and find out what it's like behind the wheel of the chamber. Miller was candid and she thinks progressively about ways she can help those who support our community. This East Texas girl has a dozen years of chamber and association experience and all indicators are that she's a great match for Mansfield.
Speaking of local businesses, I had a chance to check out Hideout Burgers - Mansfield, TX for this issue's Local Flavor section. Now some of you may say a burger is a burger is a burger. Well, I say, give this burger a chance. The generous portion served up fresh from the grill make this a burger worth seeking out. Manager Paul Arevalo is just 22 years old but his youthful eagerness was on full display as we talked shop over burgers and fries. He loves what he does and it shows.
Features
Charming Chard
Every fall season brings with it one tradition that dates back 200 years, Oktoberfest. There are plenty of celebrations throughout the metroplex – and especially down in the Texas Hill Country. Carol Ritchie unpacks the history and recipes of Oktoberfest in her Cookin' with Carol section this time. You won't want to miss her recipes for sauerbraten and spaetzle. I'm pretty sure that's German for 'good.'
Looking for more great German Cooking Ideas or want to submit your own? Wander over to Charming Chard
 and post your questions or comments in the comment section at the bottom of the article.
Kidding Around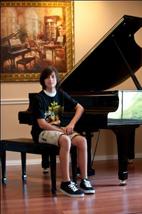 We also had a chance to find out about Anthony Peterson in our Kidding Around section. At a very young age Anthony Peterson picked up a small keyboard that he found just collecting dust around his house. He started tinkering with it and quickly discovered he had a natural ability to play back things he heard. This young man was talented enough to play Carnegie Hall when he was just 9 years old. Today at 14, this musical whiz can play a half dozen instruments and sing. I'm guessing he's in tune with a successful future. 
Read more about Anthony and nominate another great kid for our next Kidding Around section at the Key Player
 article.
Homestyle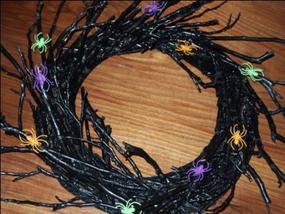 Our Homestyle section will help you wrestle your garage into submission and make it a more useful, functional part of your home again. Elsewhere, you'll find all our regular sections filled with tips and ideas that will hopefully benefit you and your family.
Enjoy the season, get outside and have a great time doing it! For inspiration, here are three October events to check out:
Futures of Mansfield
Saturday, October 20, 2012 | 09:30AM - 12:00PM 
USTA Men's Pro Circuit Event, Futures of Mansfield, host "Salute to Service" - a day of remembrance honoring our U.S. military personnel and veterans, police and firefighters,... Read More
Fall Festival
Monday, October 22, 2012 | 05:00PM - 09:00PM 
Coordinated by the Mansfield Police Department. Games, prizes, hay rides, carnival booths, bounce houses, petting zoo. Free admission. Most activities free of charge - some re... Read More
Halloween Carnival
Friday, October 26, 2012 | 06:00PM - 08:00PM 
Mansfield Halloween Carnival. Fun for the whole family! Games, candy, prizes, movie. Geared toward ages 3 - 6 years, but all ages welcome. Read More
Don't forget to visit the articles listed above to post your questions and comments - we want you to be a part of our community, join us won't you? 
Embed this content on your website
Embed