{Thankful} In Mansfield: Week 3
Nov 21, 2012 03:41PM ● By Abbey Lewis
Finally the week has arrived, it's almost time to carve the turkey and dress the table... Thanksgiving is tomorrow!!!! Today as our boys and I ran some last minute errands, I could feel the town busting with hustle and excitement over the remaining preparation for the day of Thanks that was on the horizon! Grocery stores were crowded, parking lots were full, banks were busy, even the gym seemed more occupied than normal!!! Everyone getting their last minute prep done, so hopefully they can soak up every last second of down time that tomorrow will bring.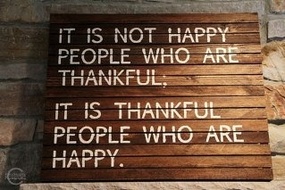 Whether you spend time with family or join friends for lunch, volunteer or help out at church... Thanksgiving traditions are amongst my favorite holiday traditions to hear about! I know some families that stay local, some that travel far. Some friends run in the Turkey Trot 5K every year, some volunteer at Mission Arlington. No matter what the tradition is, the heart of the day revolves around being together, giving back and giving thanks for what you have. It isn't about who's getting what, or what gift is under the tree... it's about knowing that what you have is enough and paying respect to all that you have been given! Don't get me wrong, I love all holidays (Christmas included)! But I have very vast feelings on each holiday and adore each in it's own respect. Each holiday holds it's own meaning, promotes it's own feeling from within. For me, Thanksgiving is the only holiday that truly fills my cup and allows me to take my blessings in and hold tight to them for one special day of giving thanks! A day of reflection, a day of down time with those I love, and most importantly a day to slow down and be centered in my gratefulness.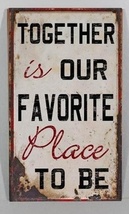 What are your Thanksgiving traditions? Do they stay the same each year? Do you add to them or make them different each time the holiday rolls around?? Share them with me... I love to learn the differences that each family and individual holds with the upcoming day of Thanks!!! Enjoy your day!!!! Eat up, rest up and soak up all that you love!!
Always - Abbey
Embed this content on your website
Embed