Build Slow to Create a Lasting Foundation
Jan 13, 2013 01:17PM ● By Lisa Drake
Now that 2013 is in full swing and we muddled through our first week, this is when the hard reality sets in for me! I get so excited for a new year and a new chance to do better and do more, I often overwhelm myself with all the 'want to do's' and all the 'I need to do's'!! Every year it seems that I end up chasing my tail through March, trying to juggle all of my aspirations, resolutions and goals, and eventually exhaust myself and throw in the towel by April! Maybe it's the allure of the Easter candy that does me in for the 'I need to be healthier' goal, or maybe it's the sun finally shining for more than a day at a time come the end of April into May that distracts me from my 'I want to clean my entire house out' goal!?!? Either way... I am trying to make it so that this year I don't give up and give in to my old, lazy ways come late Spring!!!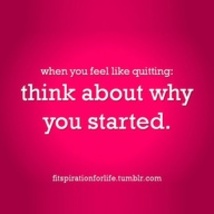 Here's my advice for approaching 2013 with a lasting vibe and strong foundation for successful changes in your days ahead...
Don't overwhelm yourself with tackling all of your goals at the same time. Make a list, keep it handy, and take small steps toward achieving each listed goal! 
Don't start on a new goal, project, or life change until you feel and have seen definite improvement on your current work in progress!!! For example... if a goal of yours is to get healthy and exercise, break into parts for better focus! Part One: Get ahold of your nutrition, make small changes in your diet. Part Two: Begin to exercise 1 day a week and increase your days once you find success in your fitness levels. Part Three: Combine your nutritional changes and exercise regiments to make a lasting lifestyle change long term! I think too many people think getting healthy happens quickly! They set themselves up for disappointment when they go full steam ahead and jump into a new diet, new schedule and new workout routine all at once!!! They are exhausted and discouraged by the Friday of their first week by taking it all on at once!! Don't pile on too many changes at one time... Healthy lifestyle changes don't become new lifestyle routines over night!!! You have to commit to little changes, push yourself to adjust your routine slowly to build a lasting change in yourself!!!
Have patience and be ready to reevaluate your goal and revamp it if necessary!!! If you want to take on a home improvement task at home, there are going to be surprises and adjustments needed to be made along the way! Realize that and embrace it even before you start!!! New improvements take time and a calm approach to ensure they are done right!!! I don't know about you.. but I rarely even get it right on the first try, with anything I do!! Isn't that why we have the phrase 'practice makes perfect'!?!?!
Prep, preplan, and plan again!!!! There isn't a price high enough that you can put on the value of good preparation!! Setting yourself up for success means having a plan, organizing yourself and your thoughts/intentions, and going back to your original plan for a reference as you go along so you can see your progress and how far you have come (or not come).
Lastly, surround yourself with like minded and supportive people!! Communicate your goals and aspirations to them ahead of time to get their support and help even before you begin!! Another phrase I love and hold true to is 'it takes a village'! No one can do it all on their own. Having a support system in place and a circle of friends, family and loved ones there cheering you on, picking you up and celebrating you and your goals (no matter what) is vital!!! We all need support. We all thrive better in a positive environment more so than a negative one, and everyone needs to know they have a support system behind them when trying something new or challenging!!!!
This week I am going to be blogging on this topic and more, on my personal blog, A Moments Peace (https://www.abbey-amomentspeace.blogspot.com). Check it out and share your comments with me!! I would love to hear how you go about tackling new goals, life changes and lifestyle improvements!! Let's Build a New Foundation Together... it's more fun that way!!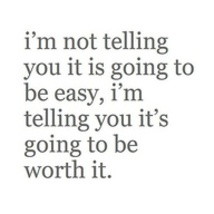 Always - Abbey
Embed this content on your website
Embed