Mansfield Fine Jewelry Sweetest Thing Valentine's Contest
Jan 21, 2013 01:55PM ● By Brian O
Mansfield Fine Jewelry Sweetest Thing Contest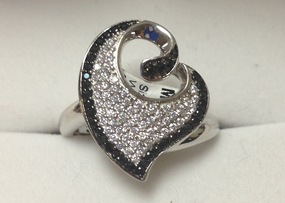 Mansfield Magazine is pleased to be running the Mansfield Fine Jewelry Sweetest Thing Valentine's Contest presented by The Red Rose Salon and Massage Envy Spa South 360.
In celebration of all the things that make Valentine's Day special for you and your loved one we're running a contest to find the most deserving winners.
First Place - Sterling Silver Heart-shaped Ring from Mansfield Fine Jewelry
First Runner Up - "Forever My Love" Spa Package (back massage, shampoo/cut/style, eyebrow/lip wax) by Red Rose Salon & Spa
Second Runner Up - A One Hour Massage Session by Massage Envy Spa South 360
All Participants - Receive a free watch battery from Mansfield Fine Jewelry and get a free 30-minute massage session from Massage Envy Spa South 360 when purchasing a $75 giftcard. - Coupons will be sent via email.
---
Entering the contest is easy
1. Simply submit a photo and brief description* include a picture of you and your sweetheart and a note telling either "why your sweetheart is the sweetest thing" or "how you met your sweetheart" or simply why you should be selected. Keep it short & sweet - we recommend you include your name in your submission, and yes you can vote for yourself.
2. Share your entry with your friends and family asking them to support you by voting*, the entries with the most votes win
---
Voting concludes Tuesday February 12th at 5PM for tabulation and review. The winners will be notified and announced on Wednesday the 13th by Noon.
*All contestants and those casting votes must be verified members - register with an email address or via social sign on, it takes less than a minute.
Embed this content on your website
Embed