Is On-Line Dating Right for Finding Love?
Feb 06, 2013 01:54PM ● By Kristen Lamb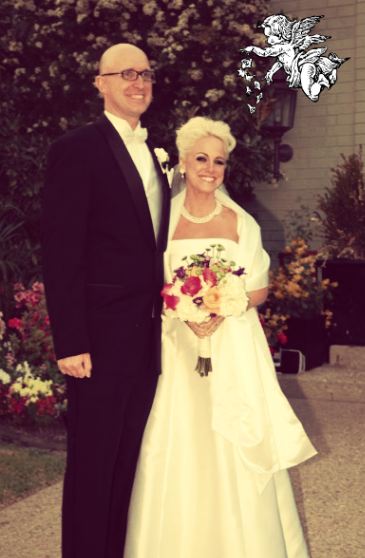 Maybe you braved yet another holiday alone. On New Year's Day, you vowed to meet your mate. Now that Valentine's Day is looming, you're feeling the pressure more than ever. Few things can make singles feel more like they have a social disease than V-Day. I feel you're pain. Been there, done that.
Yet, in our increasingly fast-paced culture, where do we meet other singles? This problem only seems to get worse as we grow older. If we're no longer in college and all our peers are married with kids, the watering holes where we once found dating opportunities get drier and smaller by the year.
A few years ago, I was in a really rough spot. I was 35 and had just broken off a long-term engagement. To make matters worse, as a writer, I worked from home…and was a morning person. I woke every day at 3:30 a.m. to write. This meant I was usually in bed before 9:00 p.m., meaning no clubs, mixers or bars for me. Not that this mattered. Bars and clubs are not necessarily a bad place to meet Mr. or Ms. Right, but might not be the best place, either.
Though some experts claim we can't find love, on-line, I disagree.  I wouldn't be happily married if it weren't for Match.com. Shawn and I met right after Thanksgiving and were married by Easter. We've been together for almost five years and have an awesome baby boy. We're just as crazy in love today as we were then.
I understand if you're hesitant to give on-line dating a try, but let me at least give you a little food for thought.
On-Line Dating Connects Us to People We Could Not Otherwise Access
As a self-employed writer and morning person, I was sentenced to singlehood unless I fell over Mr. Right at the park when I rollerbladed my dogs at 5:00 a.m. My eventually-to-be-husband was an introvert who worked long hours at a defense company. There is no way we would have ever connected outside Match. We were both open for love, but our lifestyles doomed us to be apart.
Match brought us together.
On-Line Dating Helps Us Weed the Time-Wasters
When we meet someone in person, it's easy for the hormones to hijack our better sense. If we're 22 and playing the field, okay. But when we're serious about to settling down? We need to use our heads, and not waste time with people we would never consider being with long-term.
I know this sounds harsh, but we all have this inner list of things we want in a mate. Also, once we talk commitment, marriage, and kids, certain areas of our lives that were once neglected or ignored can suddenly become important—like faith, children, and geography.
Geography? YES, geography.
I lived in Dallas/Fort Worth. DFW is HUGE. I was simply unwilling to commute three hours for a date, so Match let me set a radius. Anyone more than twenty miles away wasn't even a consideration.
Not that motivated. Sorry.
On-Line Dating Narrows the Choices (A Good Thing!)
Sites like Match allow you to list what you want in a relationship. Do you want to casually date? Are you ready to settle down? Are you on the fence? Since you can see what others are looking for, you can narrow your focus, saving time and broken hearts.
Why waste time on a guy trolling for a good time, when you really want to walk down the aisle? Same for guys. If you've just left a long-term relationship, and are just trying to get back in the groove? Then narrow your searches to filter out women with visions of bouquets and babies.
These are the types of filters we're not so good at sticking to in person. We compromise, try to change the other person, and we just set ourselves up for needless drama and pain. On-line? We just don't go there.
Next time, we will talk about how to avoid some of the common pitfalls in on-line dating. In the meantime, why not give it a try?
Embed this content on your website
Embed