Twas the Night Before Valentines
Feb 13, 2013 12:56PM ● By Kristen Lamb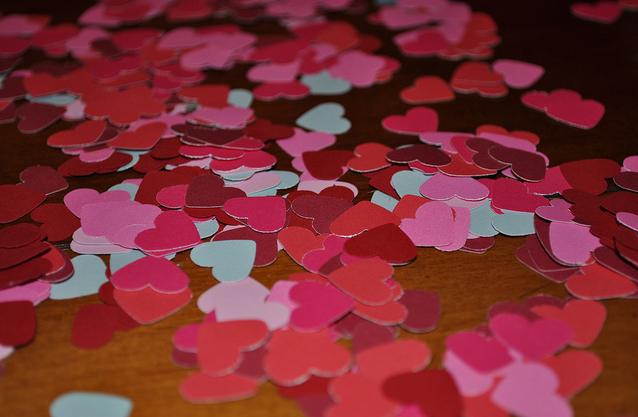 Twas the Night Before Valentines…by Kristen Lamb

Twas the night before Valentines, and all through the land
The poor single people were wringing their hands
Handcuffs were hung by the nighties with care
Near the lotions and chocolates and mint underwear.
A day made by Hallmark to sell lots of stuff
Pushing candies and kittens and kisses and fluff
A day that makes "Single" a social disease
Like bubonic or typhoid or chiggers or fleas
And that fat baby Cupid must be on the take
Paid in buckets of cash and red velvet cake.
Love songs are played on every damn station
As "mush" takes over our entire nation.
Now not that we're jaded, us single-type folk
We've tried Facebook and Match, and Equally-Yoked
We've tried parks and clubs and churches and bars
And a handful resorted to wishing on stars.
Like most other people, we want company
Without drama or fighting or disharmony.
No Jerry Springer or Kardashian drama
We have no time for all of that trauma.
Maybe we're picky, world-weary, or fussy
Because we won't date any Joe Schmo or hussy.
We want someone good-looking, gentle and sweet.
Hey, just cuz we're single doesn't make us minced meat.
We don't begrudge the romance of others
The passion of courtship, the heat between lovers.
Before you judge my singular state
Think back to the days when YOU had to date.
Tomorrow we'll stand in the grocery store line
Behind the husband with a bottle of wine
And a "Get-Well" bouquet cuz he waited too late
To find the red roses to give to his mate.
Hallmark has trained you to scurry and dash
Into its stores with fistfuls of cash.
For stuffed little critters with a lap full of love
And boxes of chocolate morsels from Dove.
Singles won't stand hours waiting to dine
On elf food with garnish and overpriced wine.
No chocolates with abnormal tropical middles
Or angst about thighs that may wiggle and jiggle.
No staying in bars desperately late
Trying to connect with a last-minute date.
So embrace your status and shout it out loud.
Yes, I am single! Single and Proud!
Embed this content on your website
Embed