Loyd Park, Grand Prairie
Apr 23, 2013 05:11PM ● By Brian O
One of the two Grand Prairie Park Lakes, Loyd Park is located on the shores of Joe Pool Lake, and offers guest a variety of outdoor adventures on their 791 acres!  
The park has 221 camp sites for RVs and tents with electricity and water, many with lake views.  Each campsite comes with a covered picnic area on a concrete slab, a grill and a fire ring.  
There are also 8 furnished cabins, 1 and 2 bedrooms, complete with kitchen appliances, microwave, coffee maker. satellite television and central heat and air.  
If you have a horse, you can camp near the Equestrian Parking Area at the back of the park, adjacent to the trails. 
Don't plan on roughing it too much, there is not any primitive camping allowed in the park.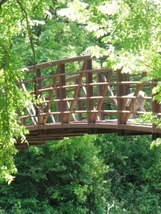 Trails 
The Joe Pool Lake trail is a 6 mile multi-use trail for hiking, mountain bikes and horses.  The trail runs along Walnut Creek, offering many places to stop and fish, a restroom along the trail and even a scenic bridge crossing Walnut Creek, visible from Hwy 360.  
Another six mile mountain bike trail runs through the middle of the park, and there are plenty of park roads for those of us with little ones, who are still grounded with training wheels.  
Always check with the park for trail conditions before heading out!    
Swim Beach
Nothing is better on a hot summer day than a cool dip in the lake.  Loyd Park has a swim "beach", with a roped off area for swimmers.  The park scrapes the area near the water, but it is not a true "sand" beach, so leave the sand toys at home.  Depending on the lake level, the swim area near the rope is deep.  No lifeguards are on duty, but life jackets are furnished FREE at the beach.  No dogs are allowed on the beach. 
My Mommy Tips
There are restrooms near the swim beach, with showers to wash off after a day at the lake.  Like most parks, soap is not provided, so I always bring my own.  
Picnic and Playground
My kids love the playground at Loyd Park, which is situated near the restrooms and easy access to the swim beach!  There are several tables located around the playground, with grills but no electricity.  On holiday weekends, they do fill up quickly.  No dogs are allowed near the playground, but there are day use areas along the water that have tables, grills and lots of beautiful shade trees! 
There is also a large group picnic pavilion and softball field, which can be rented for company picnics, family reunions, etc.   
Fishing Pier
There are two floating piers in the park for fishing.  We also enjoy fishing along the hiking trail along Walnut Creek.  There is not a park store, so purchase bait, drinks etc before you get to the park.  
Boating
A four lane boat ramp is your access to a day filled with fun on the lake.  Joe Pool Lake offers terrific fishing, water sports and a marina, Lynn Creek Marina, and restaurant, The Oasis.  
The Walnut Creek Paddling Trail runs from the Loyd Park canoe launch and up Walnut Creek to Hwy 360, then back out, for 4.9 miles.  The park rents canoes and kayaks during the summer.   The city of Mansfield is building a nature park off Matlock along the banks of Walnut Creek, and hope among us paddlers is that they will be adding a put in at the park, although the city doesn't have plans to at this time.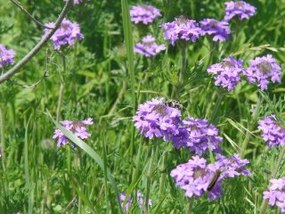 Valuable Information
An annual pass can be purchased for $125, good from February through the following year.  
The park is open 24 hours a day, with an attendant always on duty.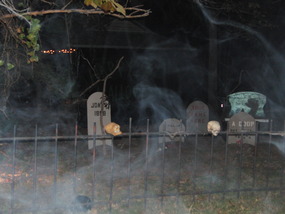 Annual Events
Each October, the park roads become a ghoul's delight, as campers go all out decorating their campsites for the annual Haunted Hayrides!  These dates fill up fast, so make your reservations early, if you are brave enough!  
When not loading up my car for a weekend at the lake, I can be found writing at my blog, Having Fun in the Texas Sun!  
Michelle 
Loyd Park, Grand Prairie [4 Images]
Click Any Image To Expand
Embed this content on your website
Embed