The Sweet Summertime - Coconut Lemon Ice Cream Recipe
May 20, 2014 01:47PM ● By Lisa Drake
Heather shares with us her 3-ingredient recipe for a delicious vegan ice cream dessert. 
Serve your guests a refreshing summertime treat. It's simple and delicious! 
Ingredients:
2 lemons juiced
1 can coconut milk
1 cup coconut sugar
Mix all ingredients in a bowl, pour into an ice cream maker. That's it!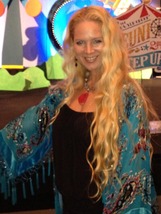 Do you have a favorite ice cream recipe to share or other frozen treat you like to make in your ice cream maker? Share it here! 
Embed this content on your website
Embed