Nonprofit Spotlight: Mansfield Women's Club to host Holiday Home Tour and Festival of Trees
Jul 22, 2014 08:10AM ● By Marilyn Gerloff
Sample Festival of Trees
Festival of Trees Samples - July 2014 [5 Images]
Click Any Image To Expand
Mansfield Women's Club, organized in 1997 as a 501 (c) 3 non-profit organization, is open to women of all ages who live in the Mansfield area and have an interest in humanitarian and philanthropic needs of the community. There are many special interest groups for members to participate in that builds friendship among members and helps to serve those less fortunate in our community. Currently there are 150 members that meet from September through June for monthly luncheon meetings and programs at Walnut Creek Country Club - Mansfield, TX. Anyone interested in joining or visiting should contact Membership Chair, Kathleen Powers, at azpowers@sbcglobal.net or 817-453-5534.
Our Holiday Events -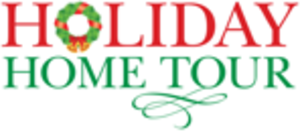 This year the Holiday Home Tour will be held on Sunday, December 7th, from 1 to 6 p.m., in conjunction with the City of Mansfield Hometown Holidays weekend.  The Tour will feature 5 – 6 homes that will be decorated for the holiday season, highlighting special Christmas collections and decorations belonging to each family. Tickets will be available at several area locations or from club members for $25 in advance or $30 at the door of each home on the day of the tour.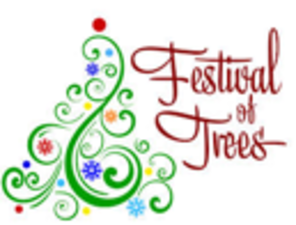 As an added holiday event, our club will sponsor a Festival of Trees on Friday, December 5th and Saturday, December 6th.  Location and times TBD.  This event will be free to the public and should get all attending into a festive holiday spirit! The new event is already creating so much excitement that we expect to have 50+ trees for the silent auction.  Festival of Trees chair is Debby Frear and she can be contacted to donate a tree or for more information at thefrears2@yahoo.com or 817-483-3323.  More information and forms can be found on our club website at www.mansfieldwomensclub.com. 
Who will benefit from these holiday events?  
100% of the proceeds from our Festival of Trees will go to Harvesting International Food Bank that is housed at the "Mansfield Women's Club Caring Center" located at 6th and Broad Street in Mansfield.  Harvesting International programs provide nutritious and balanced meals and groceries to those at risk of hunger – the majority of whom are women, children, seniors, the working poor, and people with disabilities in Mansfield and Tarrant County, as well as 25 other Northeast Texas counties.
The majority of proceeds from our Holiday Home Tour will be distributed to other area charities that meet our main focus this year to provide for the "Health, Welfare & Education of Women & Children".
Those attending our two wonderful holiday events will also benefit by feeling the spirit of the season from seeing the beautifully decorated homes and trees that will generate funds for Mansfield Women's Club to help make a difference in our community!
What is something people may not know about MWC?  
Mansfield Women's Club - Mansfield, TX has donated over $430,000 to area charities since being organized.  We were honored by Mansfield Cares in October 2013 with the naming of the "Mansfield Women's Club Caring Center" that houses Harvesting International Food Bank for our help in funding their new food bank and warehouse.  Our club was also honored by the Mansfield Chamber of Commerce as the 2011 Service Organization of the Year.
How did the new Festival of Trees event get started?  
Club members Marilyn Gerloff and Karen Payton talked about trying this type of event for several years.  They were trying to think of a fundraising event that would build enthusiasm in the community and within their club, and something different than most of the other holiday events in the area.  The concept came from a fundraiser event that Home Tour co-chair, Karen Payton, attended in Utah that has been held for over 45 years.  Trees were decorated and donated by various businesses, organizations, and individuals and displayed for the public to view.  
The trees were auctioned off to the highest bidders during the festival to raise money for a chosen charity. This event in Utah has generated over $35 million for their charity since 1971, with over 700 trees, wreaths and other holiday decorations for the public to view each year.  Who wouldn't want to have such a fabulous event that raises money for charity while also giving the public a beautiful holiday memory!  After MWC decided to change their major fundraiser to a Holiday Home Tour in 2013, the Festival of Trees was the next addition to add to this project.

What is a Festival of Trees?  
Beautiful, whimsical, contemporary, and traditional trees displayed for sale and all for charity!  This event will showcase glittering displays of elegantly decorated artificial trees donated by individuals, businesses and other organizations.  Signs will display those who donated and decorated each tree.  For our very first festival, we are limiting the trees to pre-lit artificial trees between 3 and 3-1/2 feet tall.  These trees will be offered for sale to the public by silent auction during a two day schedule.  Each tree will be fully decorated with lights and tree skirt.  Some trees will also have gifts, toys or desirable auction items or experiences that will be auctioned with the tree!  Any trees not sold will be donated to those less fortunate as a gift from our club.
How can others help?  
Mansfield Women's Club is taking applications for homes for the Home Tour through September 1, 2014.  Anyone interested in applying to have their home on tour may contact Becky Hearne at becky@beckyhearne.com or 817-228-9169.  Reservations for donated, decorated trees are being taken until October 1, 2014 by Debby Frear at thefrears2@yahoo.com or 817-483-3323.  Sponsorships are available by contacting Karen Payton at 817-453-2111 or karen.payton@charter.net. Contact Marilyn Gerloff marilyngerloff@gmail.com or 817-473-7791 regarding deadlines for publicity and printing of September 1, 2014.  Anyone who would like to volunteer as hostess for either event should contact Launa Barboza at lbarboza@sbcglobal.net or 817-313-6929.
For information Mansfield Women's Club, Holiday Home Tour Committee co-chairs: Karen Payton 817-453-2111 or Gayle Lambert 817-453-9873 or go to www.mansfieldwomensclub.com or our Facebook page at www.facebook.com/Mansfield.Womens.Club.Mansfield.TX
---
This article was expressly written for MansfieldMagazine.com by Marilyn Gerloff, Publicity Chair, Holiday Home Tour & Festival of Trees   7/22/2014    
---
Other links -  http://festivaloftreesutah.org/   This is the grand daddy of all tree festivals.  Their website has plenty of info and pictures. Additional samples courtesy Montana Festival of Trees 2013 and Museum of Texas Lufkin Festival of Trees 2013 
Embed this content on your website
Embed