New to Mansfield, Baylor Emergency Medical Center
Jul 30, 2014 04:52PM ● By Brian Ostrovsky
Baylor Emergency Medical Center at Mansfield - July 2014 [6 Images]
Click Any Image To Expand

Baylor Emergency Medical Center at Mansfield celebrated opening their doors with a ribbon cutting ceremony on July 21, 2014 which was attended by community leaders including Mayor David Cook.
Baylor Emergency Medical Center at Mansfield
 can be found at 1776 North US 287 in Mansfield. The facility is designed to handle everything from breathing problems to heart attacks, broken bones to strokes, traumas, bug bites, and anything that could lead people to seek emergency medical care. 

"When you or a loved one is sick, whether it is an emergency medical need or when a hospital stay is necessary, we know how important it is to have quality care available and accessible in your neighborhood," explained John Wood, R.N., regional CEO, Baylor Emergency Medical Centers. "We are committed to providing the kind of care we would want for our own families."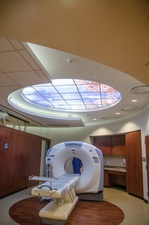 This new emergency hospital is open 24 hours a day, 365 days a year, and with care provided by emergency medicine physician specialists on the medical staff and experienced nursing and clinical staff. The facility has an emergency department with seven beds, diagnostic imaging including X-ray, a CT scanner and ultrasound, a laboratory and an eight-bed inpatient unit for those requiring an admission for additional medical services. The 36,000-square-foot facility has a second floor that will be dedicated to medical offices.
An added benefit to this community hospital is the inpatient beds it offers in a convenient, personalized setting, close to home. If a patient requires an overnight stay, Baylor Emergency Medical Center at Mansfield offers comfortable inpatient beds and around-the-clock care. 

"A great patient benefit is that an ER-trained physician is on-site, 24/7," noted Wood. "The smaller setting allows for attentive care for those patients who require overnight medical care." 

At Baylor Emergency Medical Center at Mansfield, patients have convenient access to:
• An ER physician, whom they can usually see within minutes 
• Hospital-level amenities, including a dedicated inpatient wing 
• In-house laboratory for prompt results
• On-site imaging, including X-ray, CT scan, and ultrasound
• Compassionate care from a trusted name in healthcare
Embed this content on your website
Embed