Group Spotlight: Around Arlington Meetup Hosts 100 Events Per Year for Nearly 2400 Members
Jul 30, 2014 11:20AM ● By Brian Ostrovsky
Around Arlington Meetup - July 2014 [4 Images]
Click Any Image To Expand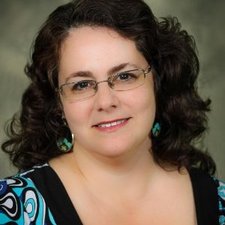 As part of our ongoing series to introduce and highlight great local activities we connected with Dawn Craig one of the organizers of the
Around Arlington Meetup group
.
The group has Meetups of all types hosting about 100 events per year for adults of all ages in and around Arlington, Grand Prairie, Mansfield, Hurst, Euless, Bedford, Irving, and other nearby locations. As of writing this, the group has nearly 2400 members.
Tell us a little about the meetup group and activities?
I joined Meetup on New Years Eve 2006 - I'd had some changes in my personal life, and my resolution was to get out of the house more in 2007. Meetup was new to DFW and there weren't many groups, so none of the events were close to home. I got tired of driving to North Dallas for events, so on April 1st, I started my own group, Around Arlington. It's been growing in popularity ever since! 
We have several Assistant Organizers and we schedule 2-3 events per week in the Arlington area. Some of our events are recurring, like First Tuesdays at Blue Mesa and our weekly networking events. Others are based on the interests of the organizers or suggestions from members. Over the years we've learned what types of events work best for us. 
How does the experience change throughout the year?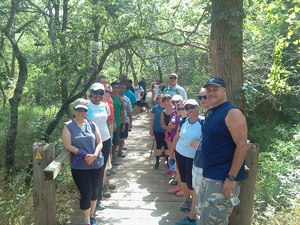 Each of our assistant organizers hosts events that interest them, so we get a great variety. January and July are typically our busiest times. Many of our events are seasonal based on sports, festivals, holidays, etc. Many of our members are single and looking for folks to hang out with instead of doing things alone, so the main attraction is company. But being single is definitely NOT a requirement to join! Spring is great for outdoor events, like free concerts at Levitt, outdoor movies at UTA, and all the great festivals. In the summer we do more indoor events due to the heat. In the Fall we're back to great outdoor events. At the end of the year, we host a variety of holiday related events, and more volunteer opportunities. 
Lots of other folks must have similar resolutions at the start of the year. In July I'm pretty sure it's two groups of folks we don't see much of during the school year: Teachers finally getting some time off and Custodial Parents whose kids are typically with other parents for the month. 
What are some things people thinking about joining should know?
Assumptions vary! Many folks think the group is just for singles, but it's not. Many of our members originally attended as a guest of a member. We're a very friendly group and once they've met us, they find it's not that scary to attend a happy hour with 40 people they don't know. People also think it's expensive to attend so many events. But we're pretty laid back and most of our events are in the 'Free - $20' range. 
What are some of the benefits of participating in a meetup like this?
It's all about the people. In the past seven years, I've met hundreds of new people and all of my best friends are people I've met through Meetup. I've met many of their kids, grandkids, pets, and sometimes their parents!  We've been on vacations together, gone to weddings, attended birthday parties, and cried over break ups, cancer and more. It's an amazing way to meet folks who have something in common with you. 
What does membership involve and are there different types of membership?
I do have an Active Member policy that stems from some bad experiences where folks wouldn't go home after parties. So now we have to actually MEET folks in person before they get an Active Member title - that's required for most of our home-based events. These events have varied over the years, including theme parties, game nights, Pinterest Parties (cooking / crafting), and more. This way we're not emailing our home addresses to complete strangers. 
With so much happening, how do people keep track of what's going on?
The Meetup website has updates all the time. The mobile apps are awesome - my favorite feature is the calendar sorted to events where "I'm Going" so I can easily keep track of what I have RSVPd to (I'm in other groups besides just my own). But you can switch it to 'My Meetups and Suggestions" or "All Meetups Nearby" for more local events you might be interested in attending. 
The newest feature is called "Chip In" and it lets members donate online to the group. As an organizer, I pay a fee of $45/quarter. So over seven years, that's about $1200. I like the feature because it's totally optional. And it's been a very pleasant surprise to see which folks donate. Some of them have told me how much Around Arlington Meetup has changed their lives and how much they appreciate all the work we put into organizing events. 
Any parting thoughts?
The website is FREE. At first I was skeptical, but nope, it's totally free for members to join the site. After they join, they'll find that some Meetup groups charge a fee, and now some have the Chip In feature turned on. But anybody with a computer or smartphone can sign up and check it out for free, so it's super easy to get involved. There are MANY Meetup groups that host events in the area now. It's much different than 7 years ago! 
I'm surely biased, but I think Around Arlington is the friendliest group around. Our members and organizers are great about greeting newbies and making them feel comfortable. 
Embed this content on your website
Embed