Get to Know Mansfield Animal Care & Control, an Award Winning Shelter
Aug 07, 2014 12:55PM ● By Brian Ostrovsky
You complete me
Animal Care & Control - August 2014 [6 Images]
Click Any Image To Expand
You may not know that 
Mansfield Animal Care & Control
 is an award winning shelter that goes way beyond the traditional ideas people have about pounds. We caught up with Manager Lori Strittmatter to learn more about the facility, services, and how they serve the community.
Tell us a little about Animal Care & Control
Our purpose is to try to help the citizens of Mansfield with their animal issues.  Sometimes that is not always possible but we try to do as much as we can.  We employ 3 field officers, 2 kennel techs, 1 receptionist and 1 manager to run the department.  We primarily deal with domestic animal issues, such as animal bites, loose animals, cruelty investigations.  We also try to help out with wildlife issues but we are sometimes limited on what we can do, depending on laws and circumstances involved.  We enforce city ordinances as well as state laws regarding animals. 
How does your role change throughout the year?
The spring and summer each year are very difficult for us.   Puppy and kitten season can be very hard to keep up with.  You also see a lot of unvaccinated animals that come into shelter that are suffering from various ailments so that can be a little frustrating.  

We constantly talk about the importance of spaying, neutering, and vaccinating your pets but a lot of the general public don't understand how important it really is.  The numbers are very eye opening.  

There are a lot of programs out there to help get animals spayed and neutered for anyone that cannot afford to have that done.  There are low cost vaccinations as well.  Most of the diseases that you see can be easily prevented with a simple vaccination.  
What are some common misconceptions about the shelter and the pets you care for?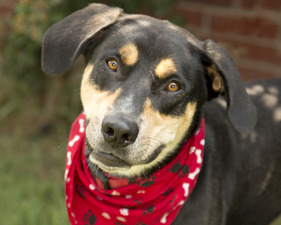 I think there is still a "pound" mentality that goes along with the animal shelters.  People don't understand that we are past the "dogcatcher" days.  Our animal control department really tries to take a proactive approach to the community and rather than just fix the immediate problem we really try hard to get to the root of the problem to resolve the issue. 

People still think that animal shelters don't care about their animals and we have tried really hard to change people's minds.  We really work hard to provide a safe, comfortable, and happy environment for our animals.  Our walls are brightly colored, (we are still looking for an artist or artistic group that has free time and wants to paint the insides of the kennel buildings that will work for nothing :D )  we made improvements to the center section, where the dogs are put out to play, adding a shade cloth and painting the floor with pool paint so they can stay outside longer when it is hot.  

We play music in the kennels that is proven to be calming for the animals.  We interact with them all the time and treat them like our own animals while they are here.  We try everything we possibly can to get these animals into good homes or reputable rescues.  A lot of people also think that shelters only have mixed breed animals, but 25% of shelter animals are purebred animals.  

There is also a belief that shelter animals are bad pets because they are at the shelter, but actually we get animals from all different situations, such as death of the owner, cruelty cases, moving and can't take, new baby, etc.  We get a lot of really great dogs that just need a new family to love them.
What's the best part of your job?
I get to play with animals all the time, who wouldn't want my job lol  This job can be very stressful and emotionally draining but at the end of the day we get to say that we made a difference in the lives of the animals that reside in this shelter and in this city, hopefully for the better.   We also get the opportunity to get to know the citizens in Mansfield and hopefully be able to get them whatever help they need.

What's new or coming soon that readers should know about?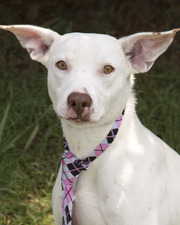 We are getting an additional building with our upcoming expansion, which will include a much needed quarantine space for bite animals.  We currently have 3 quarantine kennels for dogs and 2 for cats.  Unfortunately, we run out of quarantine space frequently.  This will also provide a space for isolation, for animals that are being treated for injury or illness and need a quiet space.  There will also be a recovery space for animals that have been sterilized to relax in.  There will also be some updating to the two existing kennels.  


How can people help?
We have two donation accounts for the shelter animals, the basic donation fund, which provides projects to make the lives of the shelter animals better, such as the shade cloth, painting, dog beds, etc.  

Then, we also have the "Lucky Fund", which was named after a dog named "Lucky" that was hit by a car prior to when he came to the shelter and passed away during surgery due to complications.  This fund provides medical care for animals in our care.  We have helped numerous hit by car animals, heartworm treatments, amputations, mange treatments, etc, so that the animals can be adopted out or placed in a reputable rescue.  We do not pass on the vet costs to the new adopters, although they are welcome to make a donation back to the "Lucky Fund" if they would like to help other animals.  
There are always pending projects at the shelter, I am a girl after all and I like having a nice place to work in, so we are always working on things to make the shelter nicer.  People can always donate to help with supplies or if they have a specific idea for a project, let us know and we will see if it will work.  We accept donations for projects as well, such as paint, brushes, landscaping materials, plants, dog and cat toys,.  We also try to help out low income residents, so we take dog houses, dog runs, fencing materials, anything that might help keep a pet in it's home.
---
Mansfield Animal Care & Control
regularly runs specials and participates in special programs
. As of writing this they're offering 2-for-1 Tuesdays and Free Feline Fridays as well as the upcoming Empty the Shelter event:

Saturday, August 16, 2014 | 10:00AM - 05:00PM
On August 16 from 10-5 p.m., the Mansfield Animal Shelter will be participating in the "Empty the Shelter" Adoption Event with most of the animal shelters in the North Texas ...
Read More
Special thanks to the kids from Music Place Mansfield for putting together the video you see below.
Embed this content on your website
Embed