Mansfield High School Golfer Nicholas Narcisse Named as a RBS Achievers of the Year Semifinalist
Aug 18, 2014 02:28PM ● By Brian Ostrovsky
Mansfield High School Senior golfer Nicholas Narcisse is a Semifinalist for the RBS AChievers of the Year Award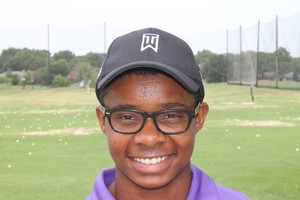 Mansfield High School
 Senior golfer Nicholas Narcisse is spending the week in New York City as a semifinalist for the RBS Achievers of the Year Award. The awards are set against the backdrop of
The Barclays
, the first leg of the PGA Tour's playoff. 
Semifinalists participated in the First Tee Selection as a semifinalist is both an honor and financially significant. Eight of the semifinalists will receive a $3,000 award for ongoing educational pursuits while two of the ten will be named RBS Achievers of the Year Finalists and receive a $15,000 award.
Narcisse competed in the 2013 Nature Valley First Tee Open at Pebble Beach, an official Champions Tour event, which was televised nationally on the Golf Channel. He won the first tournament he ever played in 2003 when he was only 6 years old and recently won The First Tee of Fort Worth Club Championship, shooting a 37, 72 in the 14-18 age group.
RBS has been supporting The First Tee for a decade, a paragraph from the application reads:
In 2004, The Royal Bank of Scotland created the RBS Achievers of the Year Awards to recognize outstanding participants of The First Tee and to help fund their ongoing education after high school (college, community college, vocational school, etc.).  The program rewards deserving students for accomplishments in their daily lives while overcoming difficult circumstances. 
Beyond the formal application the candidates for the RBS Achievers Award go through a selection process where they submit a story describing, in detail, how they overcame a tragedy in their life and overcame the tragedy or obstacles using one or two of
the core values taught by The First Tee program
.  Applicants also submit various accomplishments, extracurricular activities, volunteer work, academic history and golf resume. 
We spoke with Nicholas about his experience thus far.
What was the best part of his chance to play at Pebble Beach? 
The best part about being able to play Pebble Beach was the amazing scenery that you must see to believe and sights that only Pebble Beach can offer.  Another amazing part of my experience at Pebble Beach was the amazing opportunities for myself and the other junior golfers to meet and play with the legends of the game such as David Frost, Fred Funk, Fuzzy Zoeller, and Tom Lehman.  These men have mastered the game, and although they may have been out of their prime, they were all still superb golfers.  The most surprising thing about Pebble Beach is how short the course actually is.  It is a links course and historically links courses are older and shorter because of the limited technology of early 20th century club makers.
What are your plans after high school?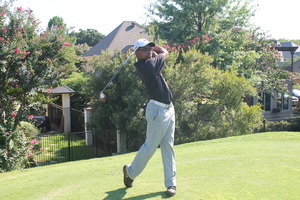 My goal is to play college golf and major in business possibly with an emphasis in finance or management.  So far, I have not finalized the university that I'll attend.  After playing college, I plan to make it all the way to the PGA Tour but I do realize that it is a hard journey.  Either way, I will take my golf talents as far as they will allow me to go in the area of professional golf.  If I do not play professional golf, I will start a business, likely in golf and hopefully become successful in my chosen field of work.
How would winning the $15k prize affect your pursuit of ongoing education?
The $15k would put my mind a little at ease because it'll greatly help with funding my college education.  My mother always said I would go to college no matter what and this would definitely take some of the pressure off of myself and my parents and get me started with my college dreams.
What are you most proud of as it relates to your recognition by RBS?
I am proud that RBS has simply considered me to be one of the nationwide finalist for the amazing reward.  I do realize that I have had many ups and downs in my life, as does everyone, however, I thank them for giving me this awesome opportunity and assisting me with my college expenses.  I am also very proud of myself for actually overcoming as much as I had which was realized when I was going over my life story.  I could not have done this by myself and the RBS organization is helping myself and my family greatly with the opportunity they have granted us.
---
Are you involved with a group, local organization, business or cause or have an event that you'd like us to Spotlight? If so, we'd love to hear from you. Start by taking a look at our web
 editorial calendar
. 
Embed this content on your website
Embed