Get to Know the Dance Academy of Mansfield
Aug 19, 2014 02:44PM ● By Brian Ostrovsky
A Dance Academy of Mansfield Production of Fire & Ice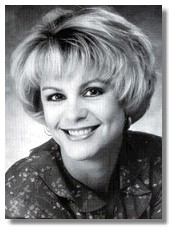 As part of our ongoing series to highlight local business owners and locals making a difference we connected with Christie Garrett who runs 
Dance Academy Of Mansfield
.
About a month ago a Mansfield Magazine reader visited our
Web Editorial Calendar
and suggested we connect with Christie with simple explanation below:
Christie Garrett, Owner of Dance Academy of Mansfield for 13 years supporting the Visual & Fine Arts locally.

Little did we know that was just the tip of the iceberg. Christie also shares the difference between preparing for a dance competition and preparing for a career in dance.

How did you get involved with dance and why are you so passionate about it?
I began taking Ballet, tap and jazz back in 1971 at the age of 8. My mother danced growing up and got back into dancing herself at the age of 33. She had a dance studio for about 2 years and she was my first teacher.

We moved around a lot which gave me the opportunity to dance with excellent Ballet Schools such as The Dyche Yzer School of Ballet in Houston, Margo Marshall School of Ballet in Austin, Austin Ballet, The Abilene Metropolitan Ballet and the Civic Ballet of Abilene. In my Teens Years, as a Company Member of the Metropolitan Ballet of Abilene, I performed in the Nutcracker and Coppelia. As a Member of the Civic Ballet I performed in various Ballet works of the Company including the Wizard of Oz.  

After graduating High School I moved to Los Angeles and was awarded a full time Dance Scholarship by Joe Tremaine and studied Jazz, Lyrical and Modern at the Moral Landis Dance Center in Los Angeles. I also trained under the direction of Doug Caldwell and Jackie Sleight as well as the Dupree Dance Center in Los Angeles California. By the age of 19, I toured nationally with the children's musical "The Chipmunks and Magic Camera," performed in Madison Square Gardens in New York City as well performing  in numerous stage productions and musicals throughout my performing career.

I founded Dance Academy Of Mansfield in 1999. I oversee all aspects of the school as well as instruct. Since opening the Academy, the School has performed 14 Original Faith Based Dance Productions
What are some of the accomplishments (or your contributions) that you're most proud of?
I have danced and choreographed both on television and stage over the years, but I would say the thing that I am most proud of is having the opportunity to work with children and youth through the Art of Dance while having an impact on their lives. Seeing them grow into Dancers and individuals that are confident in who they are as well seeing them love others and God with a passion is very fulfilling. We have had students go on to pursue the Arts after leaving our Academy.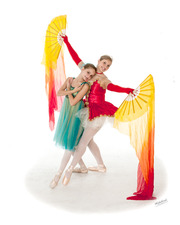 Since we are celebrating our 15 years in business, we are now seeing our students be accepted into College Dance Programs such as TCU, Ballet Magnificent, Performing Arts Conservatories in Chicago with scholarships as well as Pursuing careers in New York City and Los Angeles. We also have students that have gone on to dance and worship ministry for Churches as well. To see students succeed is so exciting to me. Even the students that may not choose dance as a profession leave the Academy with solid life skills and lifelong memories and relationships. It makes all the hard work worth it. Having a loving relationship with God and others, I believe is the Key to happiness and success in life. 
I am also very proud of my three sons and love being married to my Husband Chris of 27 years. My sons have grown into such fine young men and I excited to see what they are going to accomplish in their own lives. 
What led you to start the Dance Academy and what are your goals for it?
I wanted to offer a place where students could combine their dance training with their faith. I wanted to have an atmosphere where children and families could learn and grow through the Art of Dance in a positive and healthy environment. Also to provide a place where students use their talent and gifts to bless others and God.

Our Production we do every year has a full storyline (which I write and create) with Christian Principles, life challenges and biblical solutions to those challenges. They have the opportunity to have a professional experience in a Theatre with beautiful costumes, professional lighting, sets and Props. They also are able to learn about acting and storytelling through their dancing. Our Productions is also a way to reach our community with the love of God and inspire students to grow in the Lord. 
How old are the students that you work with and how are things different as people get older?
We have students from age 3 through Adult.  By the time they are 7 and 8 they have the opportunity to go into our pre-professional program. This can be anywhere from 4 to 10 hours a week depending on age or level. As they get older they have more opportunity to perform and the hours of training increase.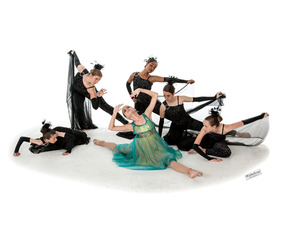 We also offer a one day a week program for the recreational Dancer as well. We offer classes in Ballet, Jazz, Hip Hop, Tap, Contemporary, Lyrical and Modern. All of our classes include excellent technique as the focus with prayer at the beginning of class and ending class with worship. We also offer half day and full day camps for students during the summer that include bible devotion worship and the entire dance Genres I listed above.
As they grow in their dancing they can be Eligible for The Performing Dance Company class. The class includes bible devotion, prayer, worship and choreography. We started the Company 2 years ago and since have performed locally in Churches, School, Community Festivals and Showcases to name a few; we also have participated in a benefit for Cancer patients.  
Our goal is to continue to provide excellent dance training to students whether pursuing a dance career, ministry or just dancing for fun. 
What is the difference between the skills needed for a dance competition and a career in dance?
What people assume is that winning awards from dance competitions means that a studio is offering great dance training. That may or may not be the case.  

I have had students that have come to train at our school that have been part of competition teams at other studios. They have spent a great deal of their training working on dances versus spending time in ballet class as well as working on technique on the other dance forms.

Therefore they can be generally behind in their technique and ballet training which is what will sustain them throughout their dance career. A student needs to have a healthy balance of being in the classroom and performing. 
What else should we know about Dance Academy of Mansfield?
We offer a teacher training program for our students. All of our teachers are Christians and are very committed to their churches. Our teachers are professionally trained in Dance and have had some form of training in ministry. 

This year I have promoted one of my teachers, Amy Brothers to Administrative Director. She will be maintaining the running of the school and curriculum. She will also be overseeing our dance instructors as well as office personnel. I will continue to oversee the overall operation of the Academy as well as continue to improve and grow the dance program. 

We currently are enrolling for our fall 2014-2015 Dance Season and all students from the Academy will perform an original production in June to close out our school year. We will hold the performance at a Professional theatre from the surrounding area. 


---
Are you involved with a group, local organization, business or cause or have an event that you'd like us to Spotlight? If so, we'd love to hear from you. Start by taking a look at our web
 editorial calendar
. 
Embed this content on your website
Embed