Get to Know BioEnergetic Practitioner Chelsea Barlow, CNHP (Certified Natural Health Professional)
Aug 26, 2014 12:27PM ● By Brian Ostrovsky
Barlow Family. Photo Credit: Jason Waite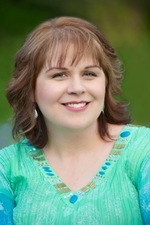 Have you ever wondered what a BioEnergetic practitioner was and what they can do for you? So did we so we got together with Chelsea Barlow, CNHP (Certified Natural Health Professional) to learn more about this holistic approach to healing.
For those of us who are not familiar, what is a BioEnergetic practitioner and what are some of the treatments you provide?
A BioEnergetic practitioner is one that works with the whole body: organs, glands, tissues, the subtle energetic support for body function, emotions… I support the spiritual needs of the body by praying for my clients but trust the Lord for His work there. I use a few modalities to assess. The heart of my practice is the use of electrodermal screening also known as EAV (ElectroAcupuncture According to Voll) another method is through what is more commonly known as "muscle testing."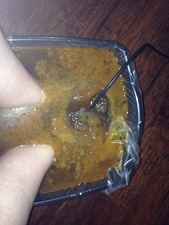 Ionic Foot Baths provide a way for your body to detox through your feet (or hands). The awesome yucky water is pretty telling of what's happening in the detox!


Body Balance is a grouping of hands on techniques. The two primary methods I use are called the Hurley Method and Avazzia micro current. The Hurley Method was developed by a chiropractor but involves no manipulation of bones or soft tissues. Putting a client up to a plumb line to see a before and after result is impressive. Several clients haven't had as much relief from chiropractic in their lives! Avazzia is a highly specialized tens unit that uses bio-identical frequencies to energetically nourish the body where there is pain. A conventional tens unit is designed to confuse the body so it does not feel pain. Avazzia uses the same frequencies the brain does to reduce pain. 


Enzymes are VITAL to every function in our body. As we age or get sick, we produce fewer. Customized supplementation can be profound for a client. 


Emotional Repolarization Technique is an assessment and protocol for reframing core beliefs you'd like to turn to beneficial. For example, most people, cannot, at the core, love themselves. There is an energetic technique that helps the body receive the "reframing" thoughts more readily. 


I also do mud packing to re-esteblish energetic connections and pathways when they have been "kinked" by injury, surgery, etc.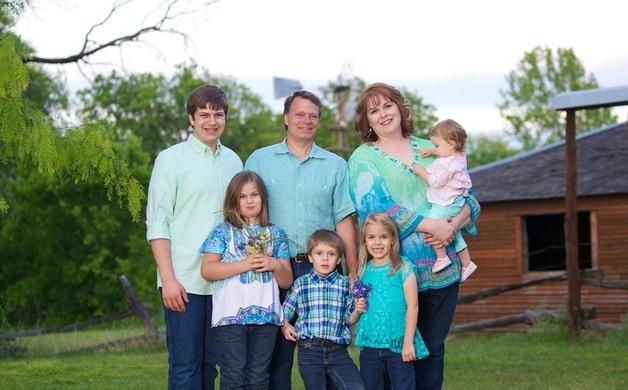 You use the phrase "All Good Things" frequently, it's even part of your website, why does that phrase have such meaning to you and your business?
All Good Things is a theme that started on my 40th birthday. Super depressed about getting older, one of my health providers boldly told me that it was "better than the alternative." That was simply profound to me and I never felt old again. In fact, I realized how blessed I was and that I had all good things. Every trial or hard place in life was a gift. My children were gifts. My husband was a survivor of a disease that nearly took him suddenly. My LIFE was a gift. I declared my 40th year to be All Good Things and it began. 
I started my education and studies to be a Naturopathic Doctor shortly after that. I'm still working on that designation but obtained several certifications in the meantime. I became a Certified Natural Health Professional by mid summer, had Advanced Avazzia training and a Loomis Digestive Health Specialist by the fall. This spring I went to the International College of BioEnergetic Medicine and am about to finish the Q.R.A (Quantum Reflex Analysis) Mastery Series. Next weekend I will return to the BioEnergetic college for training on dental principles and practice to greatly further health strategies.  
You mentioned your faith, why is it unique in your line of work?
I am a Christian in a field that usually isn't. I believe that we were created by God and that the universe has His signature order to it. When learning a new topic or skill, I compare it to creation, biology, physics, quantum physics and Biblical principals. What I take home is valid, effective and honors my clients and God. 
Do people tend to understand your business and what you do or is there some confusion?
Most people assume I am a dietician. (That makes me giggle because I do need to lose weight) I do not make specific meal plans for clients.
What's the best part of what you do?
I LOVE to teach people about the mostly ignored energetic part of their awesome bodies! When a client learns that their body DOES tell them what it needs to feel better, they are amazed. Even more, they are amazed when they feel the results!
Oh, why Mansfield and what else should we know about you?
I live in Mansfield. :) I am a part of the local homeschool community. My business is just me at this point. I have 5 kids and homeschool. My husband and I have owned a pool service business for 20 years. My young website is
www.allgoodthings4you.com
---
Are you involved with a group, local organization, business or cause that you'd like us to Spotlight? If so, we'd love to hear from you. Start by taking a look at our web
 editorial calendar
. 
Chelsea Barlow - August 2014 [8 Images]
Click Any Image To Expand
Embed this content on your website
Embed