Mansfield Pee Wee Football Association Teaches Discipline & Hard Work Without Sacrificing Fun - Gallery
Sep 02, 2014 07:48PM ● By Brian Ostrovsky
Mansfield Pee Wee Football Association - September 2014 [23 Images]
Click Any Image To Expand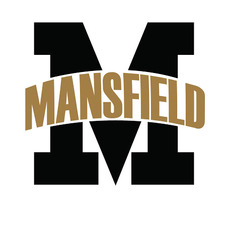 With the return of school and fall upon us a part of us start thinking of football. What better way to usher in this annual tradition than to learn more about our local youth football and cheer program the Mansfield Pee Wee Football Association.
This year's MPWFA Publicist Alice Ponce and President Detrich Mosley took some time to share a little about what makes the association so great and provide some of the great photos you see in the gallery above and throughout the article below.
Tell us a little about the league and pee-wee football in general.
The Mansfield Pee Wee Football Association was established in 1968. We are also known as "MPWFA" and are a proud member of the North Texas Youth Football Association. 
Our mission is to BUILD YOUNG MEN AND WOMEN OF CHARACTER. Our commitment is to provide all youth the opportunity to play football and cheer in a safe and enjoyable environment. We encourage an atmosphere of hard work, discipline, accountability, and sportsmanship, without sacrificing fun and healthy participation, regardless of athletic capability. 
We will use all allowable means, including charity, to ensure that every child with a desire to participate in football or Cheerleading are afforded with that opportunity.
We are the largest youth Football and Cheer organization in the city of Mansfield. Each year MPWFA has over 200 football players and over 100 Cheerleaders registered with our organization.
We partner with the City of Mansfield Parks & Recreation and they allow us to practice and host our games at Clayton Chandler Park which is located on the corner of Debbie Lane and Walnut Creek. The City ensures the fields are well maintained and striped during our season 100% to our satisfaction. 
Even though we are a youth football organization, we also make positive contributions to our communities. Each season we host a can food drive and donate all proceeds to local food banks. We also participate in a toys-for-tots program each year.
Generally, once the football season is over, most of the kids in our organization are preparing for other sports. Our season generally ends mid-November with the Super Bowl Championship.
We have 4 different ages groups or divisions. We offer Flag Football ages 4-5, Bantam (first year tackle) division ages 6-7, Juniors ages 8-9 and Seniors ages 10-11. 
If you could clarify a common misunderstanding about Pee Wee football what would it be?
The biggest misconception about youth football is the fact that coaches are pushing the kids beyond their limits. Running them until they drop or force them to play through injuries. Our goal is to encourage each player to push a little harder, run a little further and step outside of their comfort zone because they will never know what they can do until they try.  With that being said, once the coaches identify players strengths and weaknesses, we tailor our coaching style to fit that child.  
Another myth is that if you play football you are going to get severely hurt. Football is a contact sport and the possibility of injury is always present, however, our number one goal is teaching football the correct way. All of our coaches are experienced and know what signs to look for when it comes to heat exhaustion and possible concussions.
What is your personal favorite aspect of the league, pee-wee football and the people involved?
The best thing about being a part of MPWFA is that we are a family. Football is a way for kids to build friendships that they may not have ever been created had they not been on the same team. Same goes for the parents/volunteers/coaches. When a kid joins a team the parents, sisters, brothers, etc. all join that team as well. Being a part of a team means cheering for not only your son or daughter, but all the kids on that team. By cheering for and supporting others its helps break down barriers and allows for the opportunity to get to know someone that under different circumstances you may not have gotten to know.
Are there any new developments coming that people should know about?
One of our goals is to start a Summer Football Program. We would like to connect with any current or former College and NFL players that would like to partner with us. It is our way of getting the kids out of the house, off the video games and help them sharpen their football skills and IQ.
There are other events we're planning so please check the website.
How can people get involved?
We are committed to providing the best Football and Cheer experience in the city of Mansfield. We have 9 board members that work year round, planning and making sure everything is in order for the next season.  We are always looking for volunteers and we are open to feedback on how we can improve.
---
Are you involved with a group, local organization, business or cause that you'd like us to Spotlight? If so, we'd love to hear from you. Start by taking a look at our web
 editorial calendar
. 
Embed this content on your website
Embed